 01 Nov

Friday treats

Ah the delightful feeling of a Friday has finally arrived! After a long week it's definitely time to treat oneself, and no better day to do it than today!! I'm in the mood for something chocolately so I've rustled up some delicious chocolate truffles…

So for these you will need the following;
125g hazelnuts
150g coconut
150g raisins
100g cacao powder
75-100ml agave
Extra coconut for covering
Handful Cacao nibs (optional)
Handful Goji berries (optional)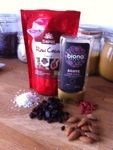 In a food processor using an s blade, process the hazelnuts until they look like breadcrumbs. Add in coconut and process. Add raisins and process. Add cacao powder and process. Add agave and process until a thick mixture forms. See photo.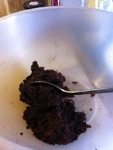 Roll into small balls, cover with coconut and refrigerate for 30 mins to and hour. Then enjoy…
Delicious..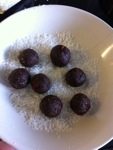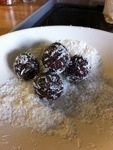 If adding goji berries or cacao nibs add these in after the food processor stage as they don't need processing..
Happy Friday!