 18 Sep

Garlicky Quinoa

How-To: Garlicky Quinoa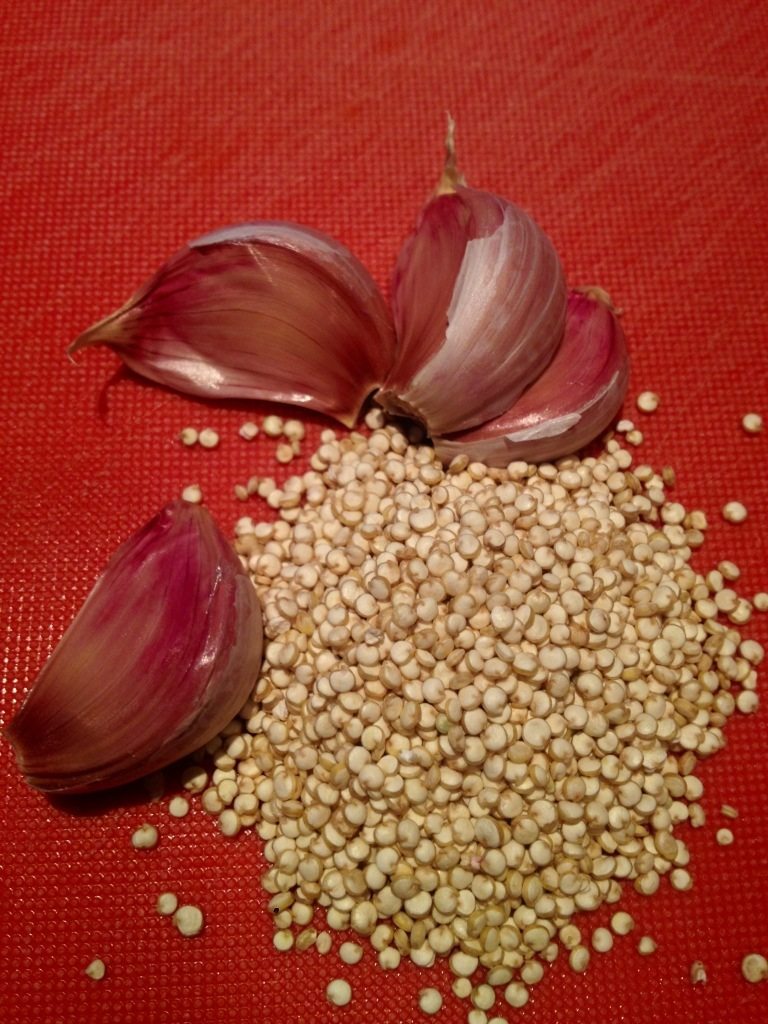 People ask me all the time how I make my quinoa. Most of them know how to make quinoa, but they always ask how I make my quinoa. You see, I tell a tale of fluffy, protein-rich goodness. Quinoa is the best food in all the world. In response, I'm regaled with stories of mushiness, blandness, sogginess, sloppiness, and burnt saucepans. It's so easy to get it wrong, and I'm constantly asked for advice on the right way to prepare quinoa. This is the recipe I use once a week. It should yield enough for 3-4 side servings.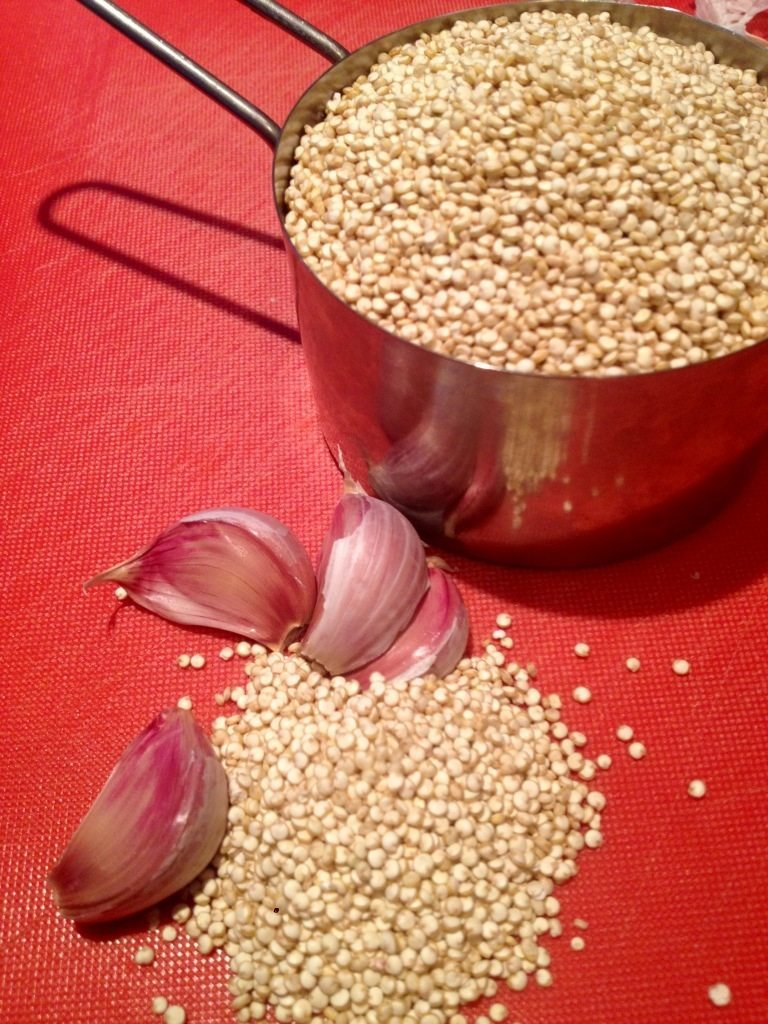 Ingredients:
1 cup organic quinoa
3 cloves garlic
3 cups filtered water
1/4 tsp sea salt
1. Rinse quinoa well. Either place in a sieve and rinse, or steep for a few minutes, drain and rinse. Just give it a good oul cleaning.
2. Place in a non-stick saucepan with 3 cups filtered water and bring to the boil.
3. Crush garlic cloves and throw into the pot. Sprinkle in the sea salt.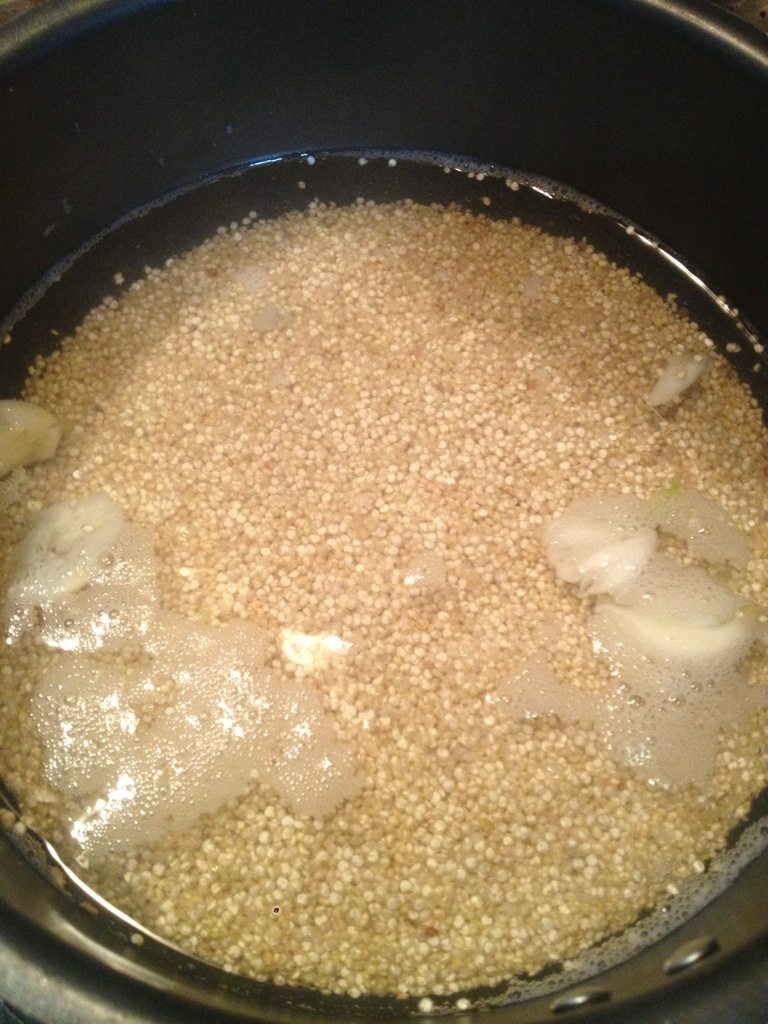 4. Reduce heat to medium. Simmer for 15 minutes.
5. Reduce heat to low and cover for 10 minutes, stirring every so often to avoid sticking. Fluff with fork. Done! Garlicky-Quinoa-Goodness!