 15 Sep

Go-To Breakfast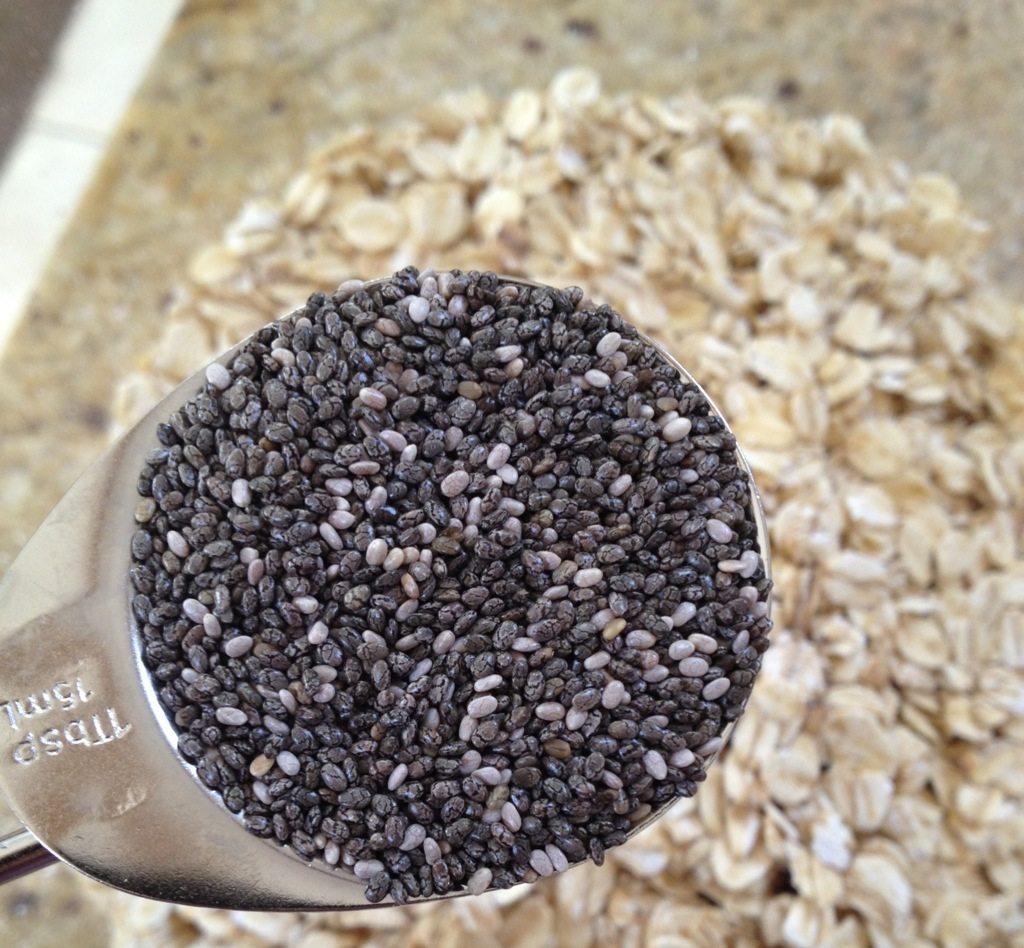 I make my breakfast the night before. I wake up at 5.45am, grab my breakfast from the fridge and put it in my gym bag. I go to the gym for 60-90 minutes, and then walk to work for a 9am start. I deal with people for a couple of hours, and then, at 11am, I sit and have my breakfast; the breakfast I made 15 hours ago. I do this every day. That's not to say I fast all this time. On the contrary, I am well fuelled for my workout with some Vega Pre-Workout Energiser, and on my walk to work after the gym I drink my Vitamix blend that, to my partner's delight, I made at 6am. It has all sorts of stuff thrown in there; kale, almond milk, spirulina, flax, blueberries, half a banana, and some Vega Sport Protein Powder.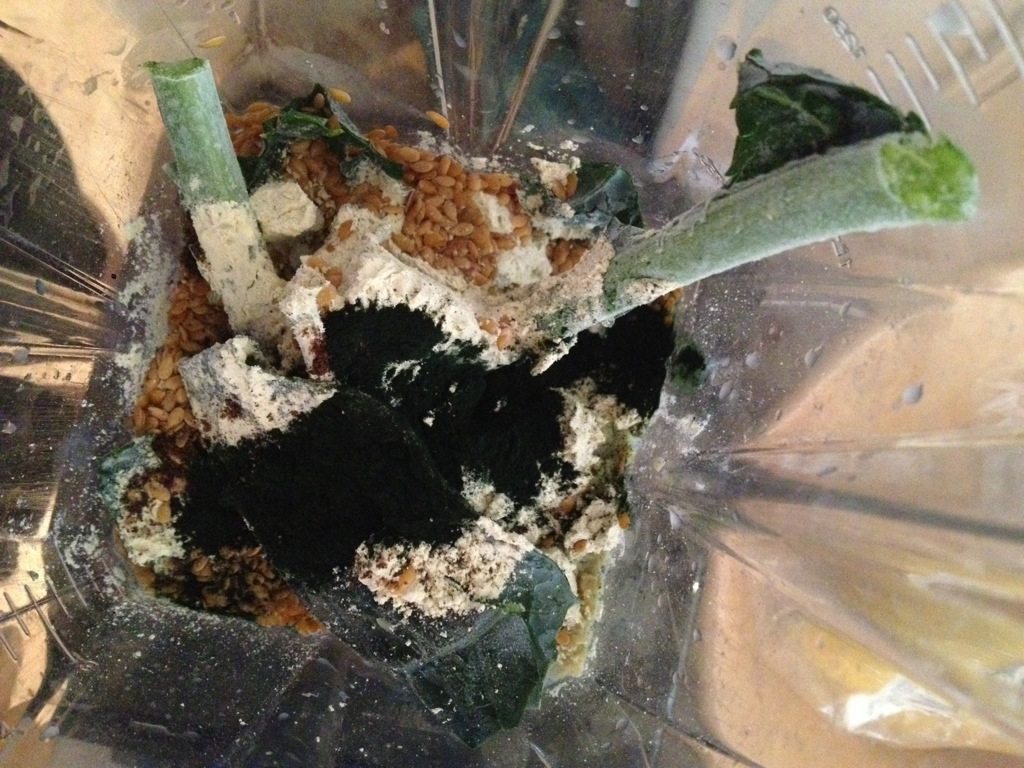 But breakfast proper comes at 11am, 5 hours after waking. It's a little tradition I've had since January, when my training became a 5-day-a-week affair.
The chia pudding recipe is not mine, nor is it new. All of my favourite blogs have one type of recipe or another and for me, it's been an absolute life-saver when it comes to serving up a healthy, fast and fuss-free breakfast. I have made it my own, however, particularly adding cacao nibs for a jolt of magnesium following a long run. Here's my good ol' reliable variation of chia pudding:
1/3 cup oats
1 cup rice milk
2 tbsp chia
1 tsp vanilla powder/essence
1 tbsp protein powder (I use Vega One, chocolate)
1 tbsp cacao nibs
Put all ingredients into a little lunch box and stir. Let sit for 5 minutes and stir again. Close up the lunchbox, and place in the fridge until ready to use (in my case, 15 hours later).
Top with 1/2 cup blueberries
Enjoy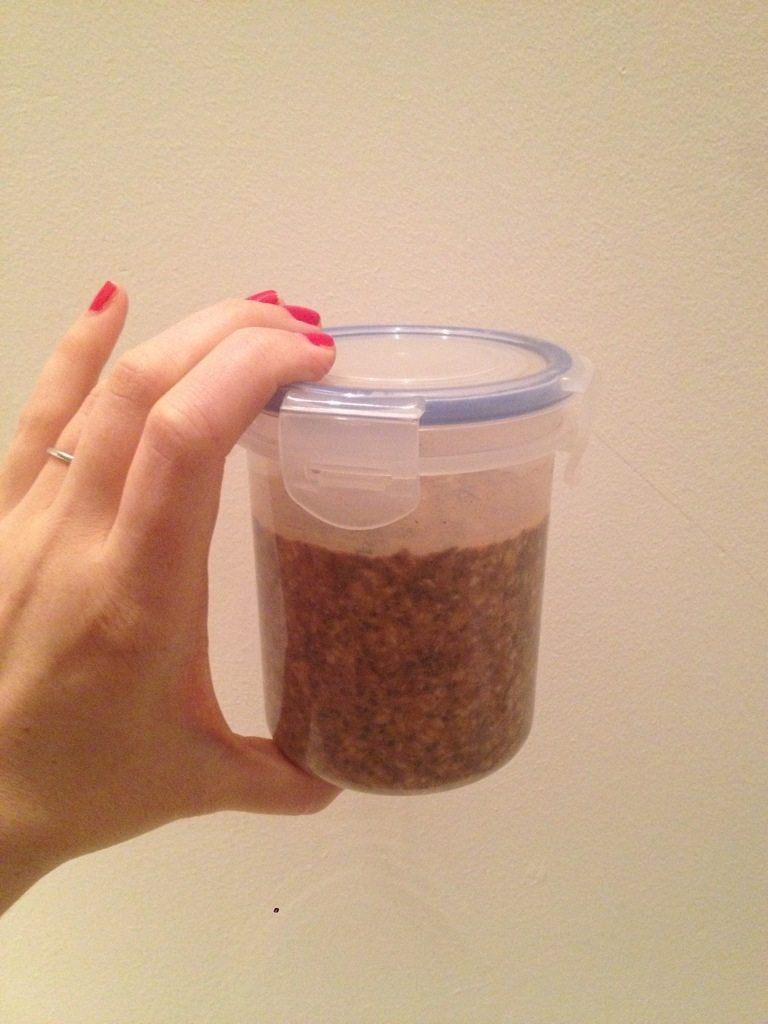 N.B. This particular breakfast should come with a warning. Let's look at the nutritional composition:
625 Calories
90g Carbohydrate (17g of which sugars)
23g Fat (5g of which saturates)
22.5g Protein
It's a beast of a breakfast, but follows a massive workout, so it balances out. Its a far cry from those 90kcal cereal bars that have about as much nutrition as the foil wrapper they come in. This chia breakfast also keeps me full until my lunch break at 2, so no dips til the next meal. What's your favourite chia recipe?