 06 Mar

Going green!!

So following on from my previous post on gut health, I'm going to be posting some recipes for you, to try to get more greens into your diet.. It's really easy and with the month that's in it, quite apt!!

My green of choice – the mighty KALE..

Green juice
3 or 4 leaves of kale (remove from stalks)
1 stick of celery
1 apple
1 orange (peeled)
1/2 lemon (peeled)
2cm piece of fresh ginger (peeled)

Place all in the juicer and enjoy..

(I added some organic super greens powder to mine for that extra green hit! Delicious..)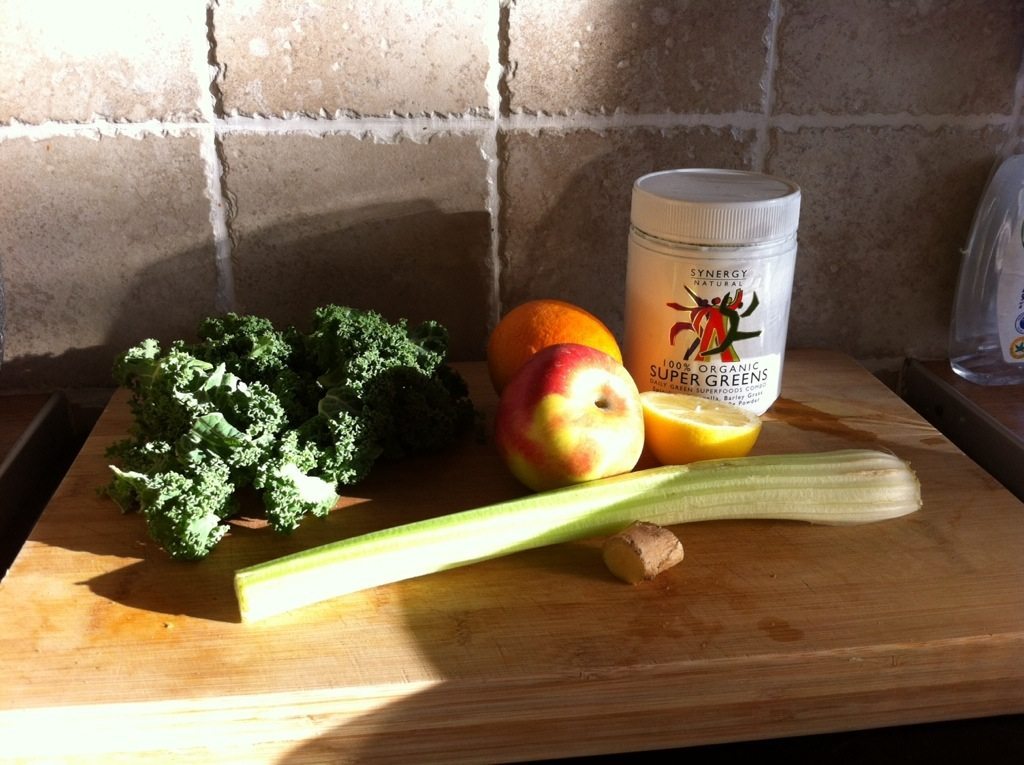 Also, for alternative uses for kale I have added a link below from 'hungry for change'.
Happy experimenting..
http://www.hungryforchange.tv/article/5-ways-to-embrace-the-almighty-kale