 08 Sep

Oat Cake Bars

Oat Cake Bars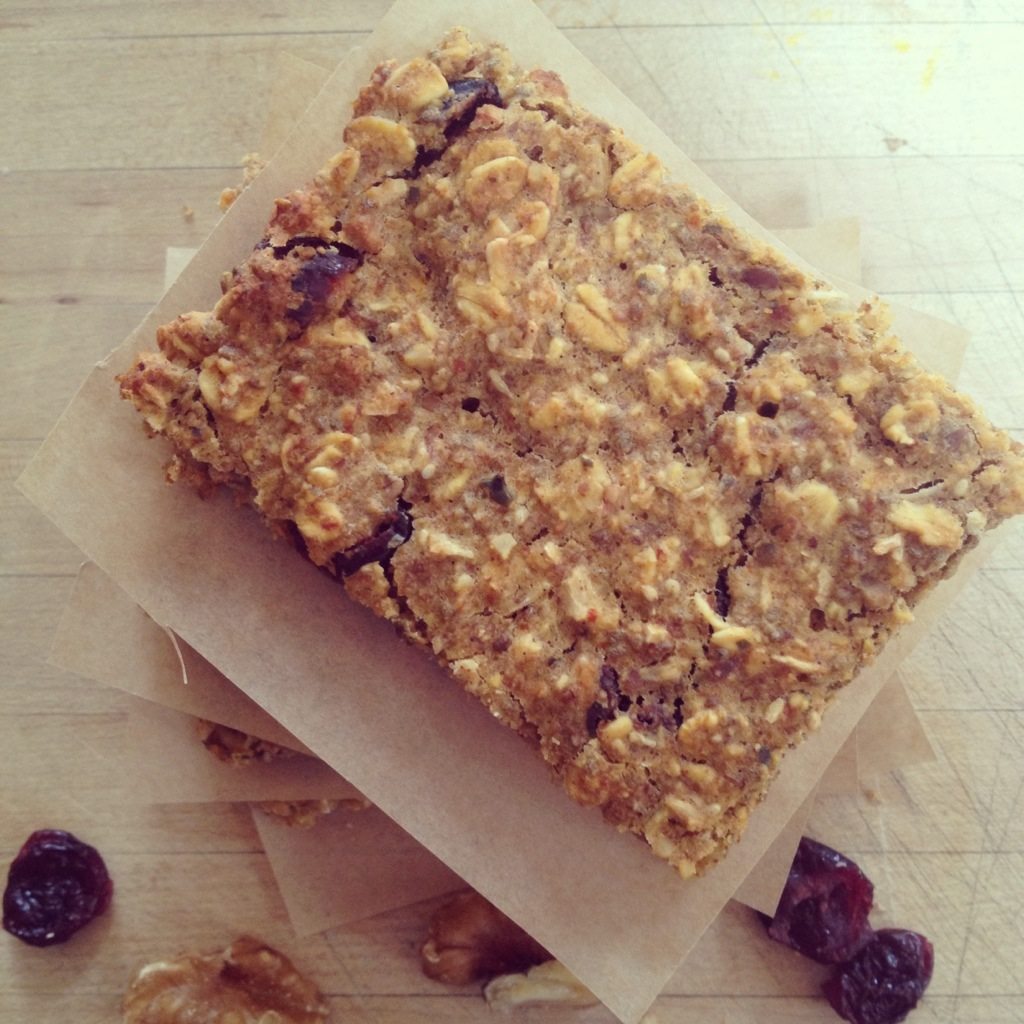 I am a big fan of Oh She Glows and follow Angela's recipes weekly. I'm at home in Donegal at the moment and felt like baking something delicious, as I've eaten a packet of fig rolls over the last few days and feel rotten about it. There is always so much tea to be drunk here, that I'm forever looking for a tasty wee treat to go with it. I decided to bake some oat cake bars and doctored a recipe of Angela's a little. The original can be found here. It's a little labour intensive, and really requires a well-stocked pantry. Luckily, I'm on my holidays, in my mother's house, so I have time and resources galore!
What you'll need:
Dry Ingredients;
2.5 cups oats
3tbsp chia seeds
3/4 cup linwoods flax, goji, pumpkin seed blend
3tbsp desiccated coconut
3tbsp dried organic cranberries
3tbsp chopped walnuts
1tsp cinnamon
1tsp baking powder
1/8 tsp salt
Wet Ingredients;
1.5 cups milk (I used coconut)
0.5 cup agave syrup
2tbsp peanut butter (or almond)
1 banana
1tbsp vanilla essence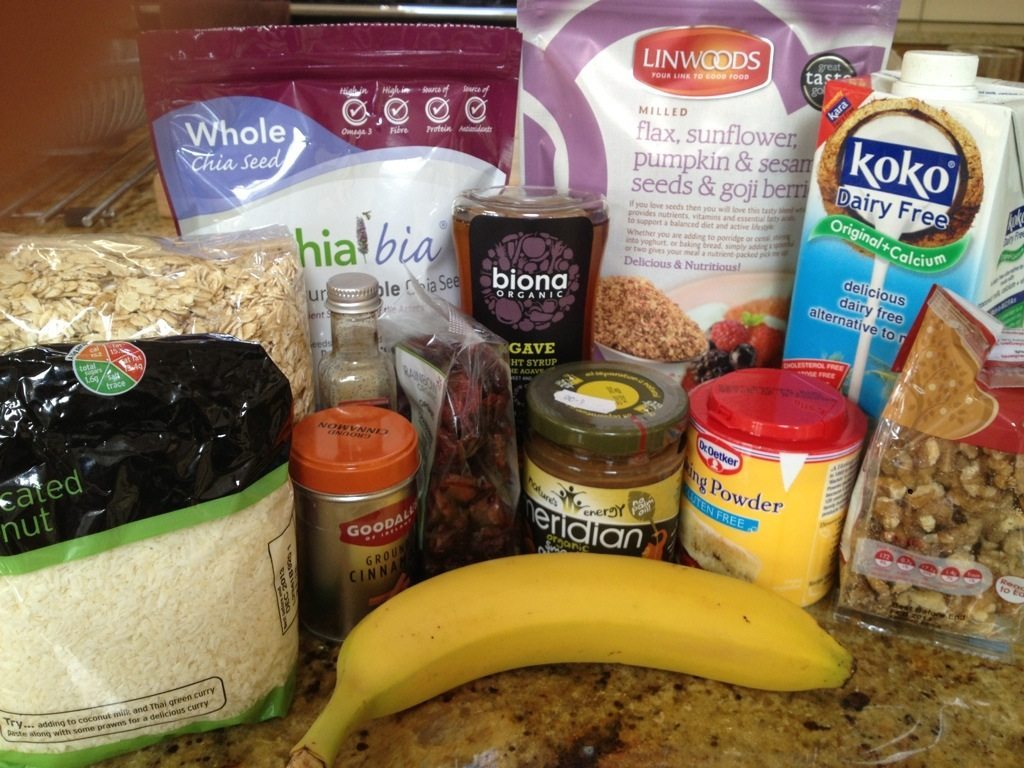 1. Grind 1 cup of your allotted oats into a flour.
2. Combine oat flour with 1.5 cup of oats, chia, flax blend, baking powder, coconut, salt and cinnamon.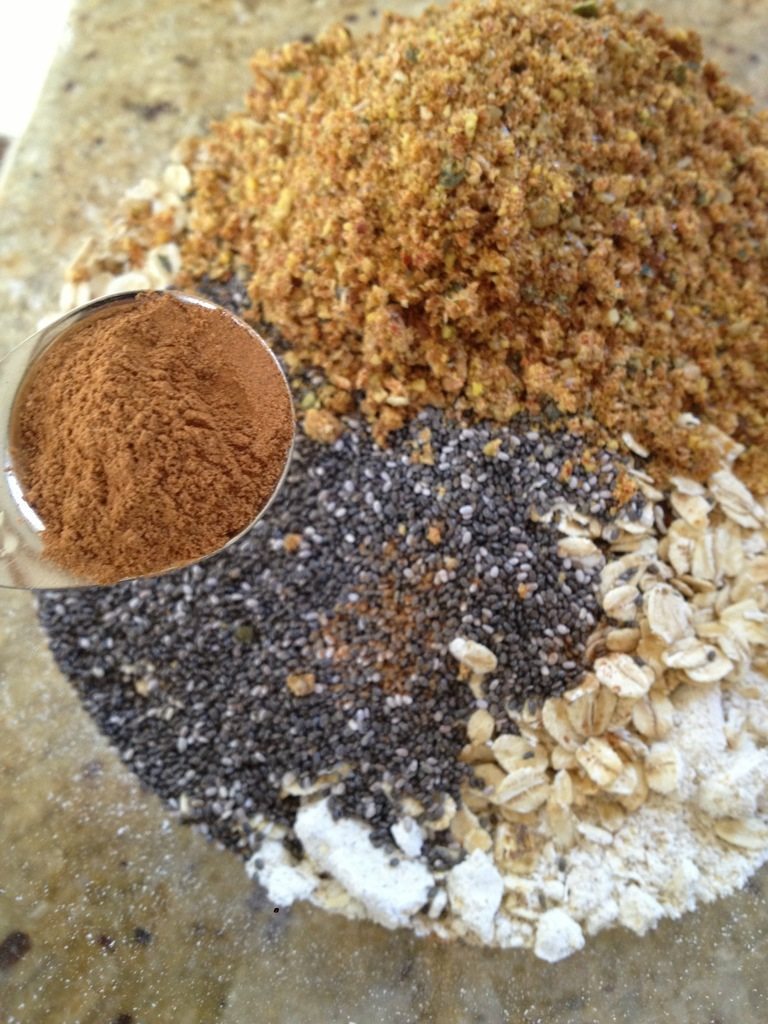 3. In a blender, combine wet ingredients of milk, agave, banana, peanut butter, vanilla, and blend on lowest setting until combined. Alternatively you can just whisk this in a bowl making sure to mix out all the lumps.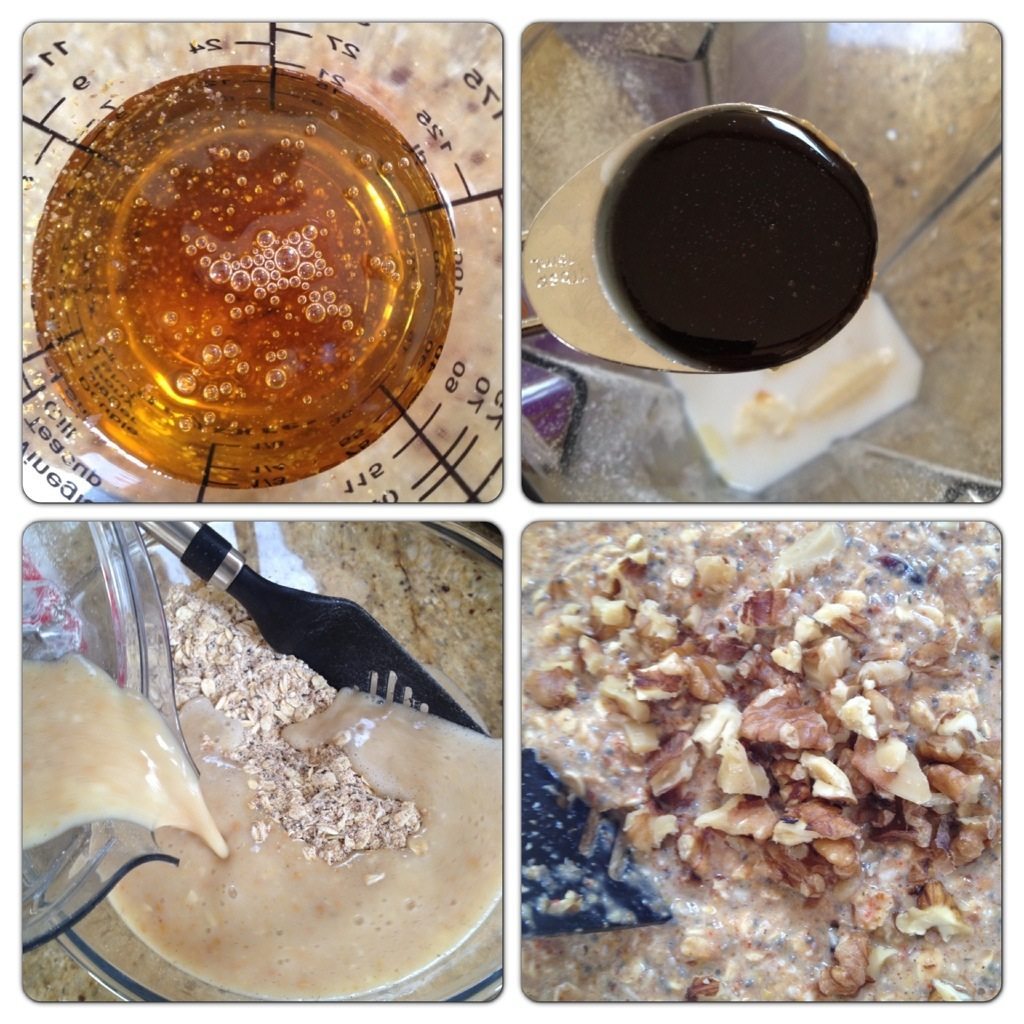 4. Combine wet and dry ingredients and stir in cranberries and walnuts.
5. Pour mixture onto a prepared baking tray that's been covered in parchment paper and pop into the oven for up to 30 mins until browned around the edges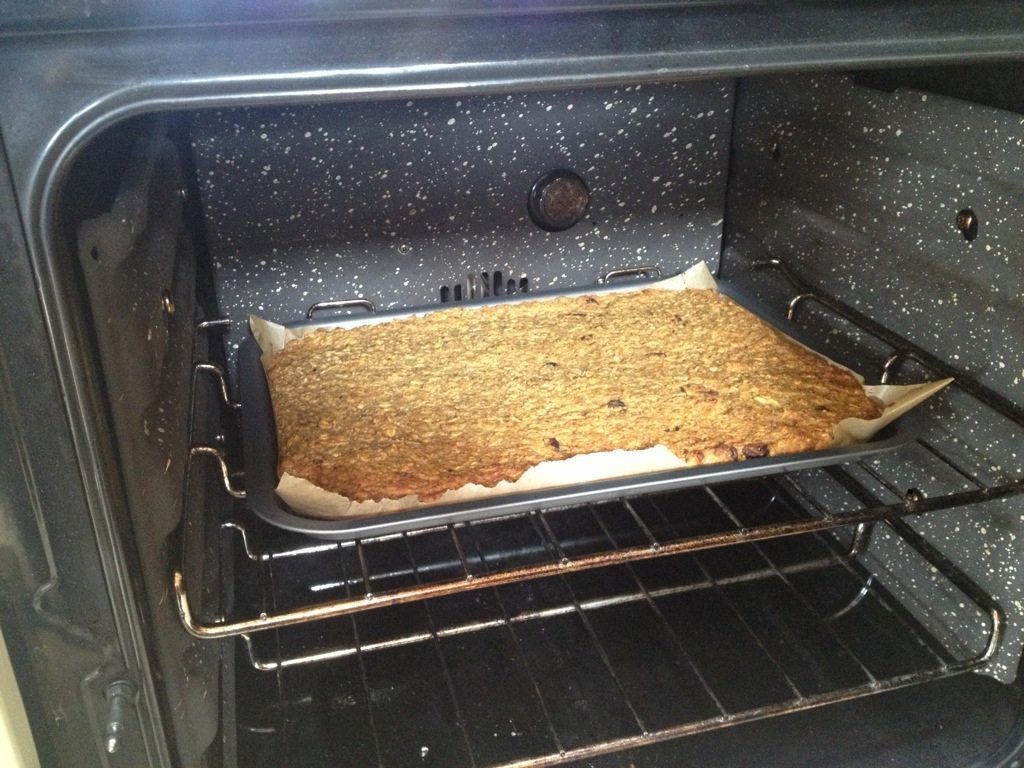 7. Divide into even squares (or rectangles) and enjoy with a cup of vanilla rooibos