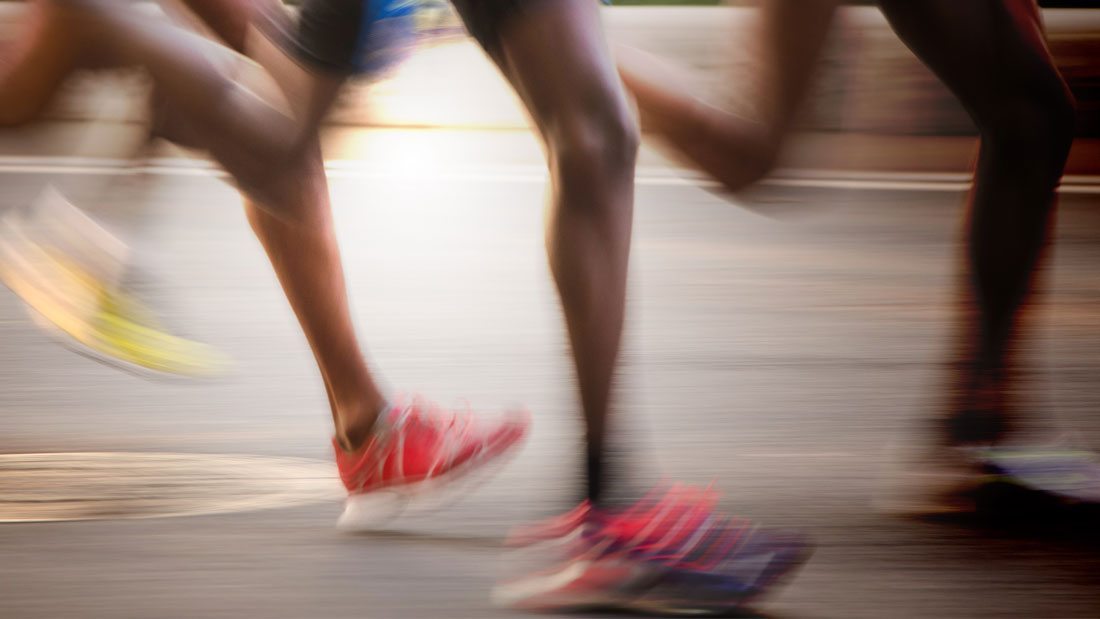 05 Aug

Race Recap: The Rock n Roll Half Marathon
I signed up for the Rock n Roll Half Marathon 6 weeks ago. I've never done a half marathon on more of a whim before. I had been Spinning a bit these last few months, and had trained for the Spar Great Ireland Run 10k in March and April, so if I could get through June and July running more, increasing my mileage, I would be pretty much trained in time for the August Bank Holiday.
Followers of this blog will be familiar with my previous exploits to get back into training for 13.1 miles this time last year, which ended with me bowing out owing to fatigue. This year's fatigue levels weren't much better, but somehow it didn't occur to me to bow out. June consisted of Masters papers submission, a visit home from my sister and a mini-hen with her and my mum, and a lot of researching. When my papers were finally submitted at the end of June, July was going to be all about training. But it didn't quite turn out like that. Early mornings were more focused on getting an extra 30 minutes of sleep. After work and evenings were all about emailing my graphic designer, compiling new protocols for clients, and getting the Wild Healthy business model on track. I've lots of plans for the business, which I'll be revealing in the next week or two, starting with the new site. Oh and I'm planning a wedding. I'm getting married in 5 weeks time, so July was spent doing a lot of wedding planning. So, honestly, and truthfully, I worked out, maximum, twice a week in July; one outdoor run a week, and one indoor cycling session. That. was. it. Across the pond, my legend of a sister was busy training for her first half marathon, with weekend updates of "9 miles through the rain in Central Park", and "11 miles after such an incredible pilates session; feel so stretched out". What a hero. That's how you train for a half marathon. That's how I trained for my first too. It has to be done that way, the right way, otherwise the world of pain at being ill-prepared for 13.1 miles will put you off ever running again.
So here I am, writing this blog post the day after running a half marathon with no proper training, and I'm sore, stiff, yet… content. I finished it. I did it in 2:15:47. My previous times are 2:11 (2013 – Kinvara), 2:09 (2013, Limerick), 2:07 (2013, Dublin), 1:58 (2014, Kinvara). The first and the fourth are the same course, so I shaved 13 minutes off with consistent training within one year. Again, that's how you train for a half marathon; consistently. This time round, however, was anything but consistent. But let me tell you something. I did it. I finished. I winged it, and while I'm not advocating that as a training strategy, I'm embracing it as the wake-up call that it is, in my otherwise over-timetabled, over-scheduled, hypoxic little life.
Sometimes, we just have to wing it…
I arrived at the 3 Arena at 7.37am on Sunday morning. My taxi driver and I were having a great laugh at what some people consider an enjoyable way to spend their bank holiday weekend. "Aw sure twas a great idea at the time", says I. "And don't get me started on that Ironman shower next weekend", says he. "Mad men!" says he. "Sure don't I know", says I. [Dublin is hosting the Ironman 70.3 this coming weekend].
Seanan and I were meeting at 8, so I went ahead and dropped off my bag on one of the trucks, and introduced my shins to the cold early-morning rain. When I met him, I was struck by how it was my first big race running with someone. I'd never had the chance to talk before a big race before. We walked over to lean against the 3 Arena, and stretched out our calves, quads, glutes and hips. All while talking. We kept talking and stretching and chatting and laughing and when I noticed the rain had stopped, I checked my watch to see it was 8.27. Seanan the race is starting in 3 minutes!! We jogged round the corner and found our starting corral, took the obligatory selfies, and were across the starting line 8 minutes later.
Running up along the North Quays, we crossed the Liffey at the Custom House and met our first mile marker very comfortably. Continuing up the Quays, with an empty O Connell bridge to our right, we meandered past Temple Bar, with some Dubs jutting in and out trying to cross the road and get to work. By about mile 3 we were bypassing Heuston Station, and feeling the heat. The temperature had picked up inland from the sea. As we emerged from underneath the Chapelizod bypass, around the 5.5 mile mark, I said to my Seanan I have to stop. I had been feeling a fluttering in my chest since IMMA, but the combination of the beautiful scenery and the downhill terrain, meant my momentum was preserved through the flutters. Nothing like the Chapelizod bypass to distract your thoughts inwards. I took on some water and ate 2 dates in between catching my breath, and one of the volunteers said Love, just around this corner is the park, and sure then you're nearly done, so we thanked him and quickened up to a jog again. Nearly done, my big-toe, I thought, as we turned that corner. The effort was only starting.
I have a total hate/hate relationship with running in Phoenix Park. Your choice is either crazy hills that suck the air from your lungs, or never-ending stretches that suck the life from your soul. As we ascended the mile long stretch from gate-to-second-roundabout, climbing for ten minutes towards the centre of the park, we turned left for the woods, and headed for the descent to the 10 mile mark. The 2-3 minute reprieve of the downhill terrain and the the sheer random luck of spotting my fiancé in the distance as we descended that hill felt so good. He jogged alongside us for probably 30 seconds while we chatted about plans for meeting at the finish line, and as he turned to leave, and told us how fresh we looked, we almost believed him. But as soon as he was gone, we were met with the first of two mammoth hills that dominate the final 3 miles of the half marathon course. I need to stop again, I said. More dates, more water, more breath-catching, and more encouragement from randomers. This time it was the chirpiest man I've ever met after 2 hours of running, and he with a 2:15 flag on his back. Stick with me and you'll hit 2:15, says he. Don't fall behind me or you won't hit 2:15, he reiterated. We're so close, we're practically done. Dig deep. You've got this, yells he.
And he was right. We had it. Just when we had fallen into a limbo of one-foot-in-front-of-the-other, thinking we'd never see the finish line, and falling completely silent for about 8-9 minutes, while trying to ignore the uber-chirpiness of our accidental pacer, there it was. The big inflatable archway, calling us home. Whatever we had left, we dug deep, broke into a sprint, and finished in 2:15:47.
We immediately met Eoin, he was right there at the line, grabbed bananas, Keogh's crisps, and a non-alcoholic Erdinger, and flopped onto a bench for 20 minutes to bring life and blood back into our limbs and our brains. More specifically, my limbs, because the nerves had numbed out in the right toes and my knees and hips were in absolute bits, and Seanan's brain, because he'd gone hypoglycaemic and couldn't string a sentence together. I was bright pink, he was ashen grey, and both of us were over the moon with what we'd just accomplished.
My Top 4 Eureka Moments Where I Learned Something About Myself:
Running with Friends is Awesome. I learned a lot about myself from running with my good friend Seanan. I pushed myself a little further than usual because of the pressure of not wanting to hold him back. However, I still totally held him back, and I am convinced he could have ran his first half marathon sub-2hr. In saying that, when we had recovered 10-15 minutes after the race, I felt I had, if forced, another 4 or 5 miles left in me, whereas Seanan was toast. So my pacing probably errs on the side of conservative. I didn't have the feeling that I'd left it all at the finish line. Mind you, today I do.
Running Without Music is Harder. I have never run a race without my iPod. The great thing about the Rock n Roll Half is that it is peppered with live bands throughout the course. I said to Seanan at one point that they were better than any gel, and I respond really strongly to music to spur me onwards and give me a burst of energy.
Having a Pint After Rocks! Well, it wasn't exactly a pint, but I had an Erdinger Alcohol Free and it was perfectly tasty and balanced – cool, fizzy, and carby. I felt like I was at a music festival, with my hair in buns and a pint in my hand. Oh, and my numb legs, and my friend nearly passed out beside me. 🙂
There's More Than One Way To Do A Thing:
Fail to prepare, prepare to fail wing it.
Being ill-prepared does not lead to failure. Being ill-prepared is often the very common result of life getting in the way of your best laid plans. If you persevere, and do it regardless, you get to claim bragging rights on all the rest who told you there's a right way to do something. Yeah of course there is, but there's also a million other ways to do the same thing. You will have to work harder, but you will still succeed, and doing it against the odds makes you a total hero.
xx